About Popular Industries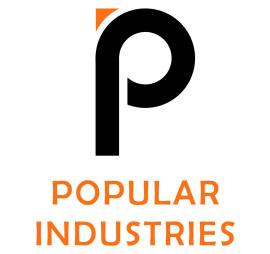 Established in the year 2011, Popular Industries is one of the foremost manufacturers and suppliers of premium quality 'non woven carry bags'. A pioneer in eco-friendly materials, we were founded with the vision of replacing polythene bags with the eco-friendly non woven bags from the market. Over the years we have created an identity synonymous with innovation and quality. Our bags are made of pure virgin (first grade) granules which ensure best print quality, bag strength and durability – making our bags not only 100% recyclable but also re-usable for a long period of time.
The company is run by IIT Delhi alumnus and the manufacturing operations are steered by accomplished veterans with over 40 years of industry experience. With the current production capacity of more than 2,00,000 bags per day, our aim is to be the global supplier of non woven bags.
VALUES
We innovate with passion
With courage and curiosity, we are shaping the future by redefining the customer experience.
We play to win
Our team sets ambitious goals and meets each challenge with unified purpose and character.
Mission
We seek to eliminate all the information asymmetries and intermediary inefficiencies to enable our customers to transact at lowest possible costs.
Packaging industry largely follows a 'make to order' strategy. Our mission is to put in place a system to drastically reduce lead times so that our customers enjoy the flexibility of 'make to stock' strategy.
Furthermore, this mission helps us to achieve our vision of becoming a global supplier.
Vision